We believe in function over form.
Most websites need to be straightforward. Do you deliver your company benefits quickly and effectively? Does your website scale naturally to different devices such as computers, tablets, and mobile phones? At Solve, we believe that an engaging website isn't only about being pretty; it's about stating your value proposition quickly and effectively. Convert prospects into buyers by using strong value statements and following those statements with a call-to-action.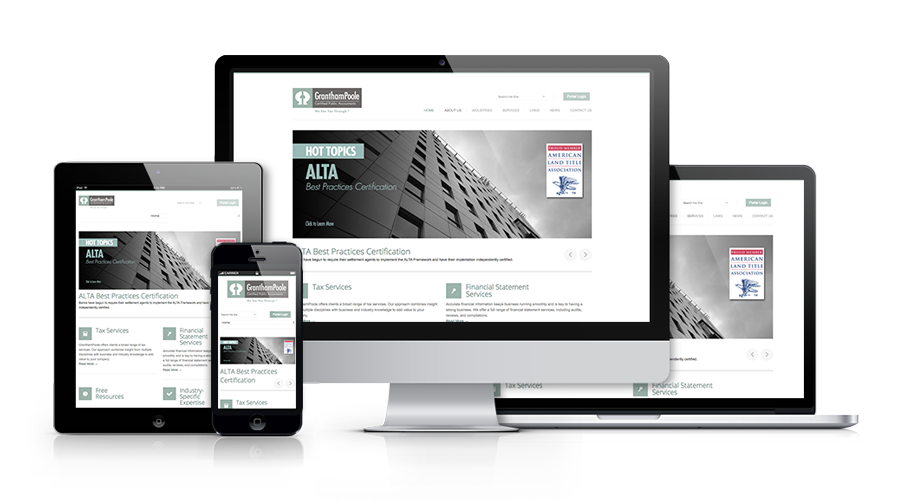 Over the years web technology has become more accessible to everyone. We use time-tested content management systems. Currently, we have chosen to develop on WordPress. With over 1/3 of all websites built with WordPress, it is an industry-standard web technology.
E-Commerce Solutions
Do you sell your products or services online? Buying online has become the norm. Many brick and mortar companies are finding themselves wondering what they should do. There are several considerations for a company when selling online. From security certificates to a seamless payment gateway, we can walk you through the process. We will guide you through the process of working with services like PayPal or Square to collect payment.
Search Engine Optimization (SEO)
How are you being found online? Search Engine Optimization is a detailed undertaking. From technical things like "keyword density" to simple coding matters like "alt" and "title" tags, you want to make sure that your website can be discovered when people literally raise their hand by asking search engines a question.
Pricing
At Solve, we build websites on various scales. From larger e-commerce websites to smaller professional services firms. Obviously, those prices can vary. We don't mind being transparent about pricing. Please contact us to tell us about your project for a reliable quote. If you are just shopping around, We are happy to give you an idea about what we charge. Smaller informational websites less than 10 pages usually range between $2,500 and $4,500, while those larger websites with logins, e-commerce, and/or 100s of pages go up to $20,000 and beyond. We love building websites in that lower range, so don't hesitage to call. Sometimes those projects are the most fun!