We understand great web design.
How's your website? Is it engaging and informative? Does it scale naturally to different devices such as computers, tablets, and mobile phones? At Solve, we believe that engaging web design isn't only about great images, but in developing content with a direct response slant. Web design isn't just being pretty, it's about converting prospects into buyers by using strong value statements and following those statements with a call-to-action.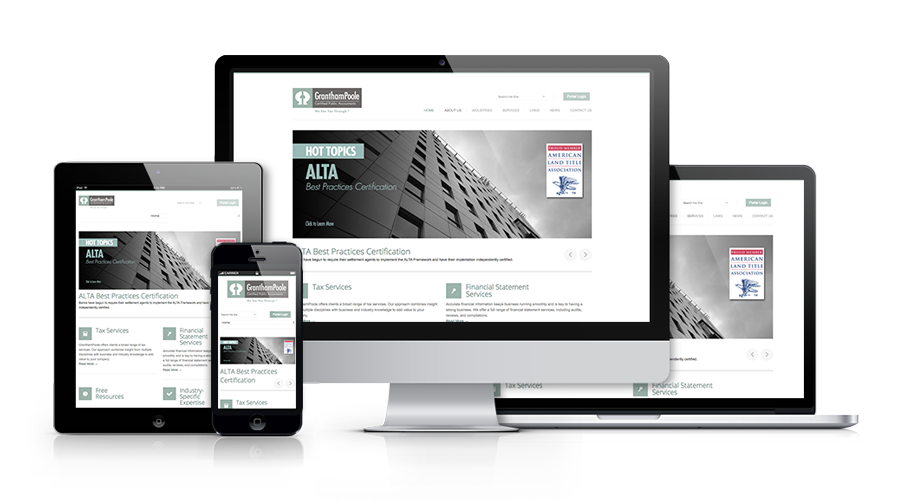 Content Management System (CMS)
Do you need to be able to manage your own website? Luckily, over the years web technology has become more accessible to everyone. We use time-tested content management systems. Currently, we have chosen to develop on two platforms: WordPress and Adobe Business Catalyst. Each client is different so we recommend different content management solutions to match their particular needs. Both of the solutions we offer use industry standard web technology and are provided by companies that are here to stay.
Adobe, for example, produces industry standard design and interactive software used across the globe, and WordPress, hosts close to one-third of all websites on the internet. These solutions are user-friendly to businesses that are wanting to keep their website up-to-date with fresh information. There are many CMS options on the market, and none of them are perfect. We have chosen the two that we feel are the strongest, and likely to stick around for a long time.



E-Commerce Solutions
Do you sell your products or services online? Buying online has become the norm. Many brick and mortar companies are finding themselves wondering what they should do. There are several considerations for a company when selling online. From security certificates to a seamless payment gateway, we can walk you through the process. We can build your e-commerce website on a platform like Shopify. Or, we can integrate your store into one of the CMS options mentioned above. We will guide you through the process of working with services like PayPal or Square to collect payment. We will walk with you through the entire process.